RLPSA & Camcloud! Join Us: September 10th, 2:00pm
Multi-location restaurants are rapidly moving surveillance to the cloud to enable remote access, support greater scale, and improve usability of video surveillance systems. In this webinar, we'll demonstrate how to deploy smart, cloud-based video surveillance so simple and scalable, supporting the unique needs of multi-location restaurants. Learn best practices for modern surveillance from our existing Restaurant client(s).
Your Host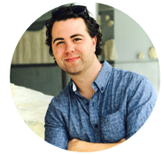 Andre Fontana is the Vice President of Sales for Camcloud. Andre works with Camcloud's Premium Camera partners and his team focuses on new reseller activation and on-boarding.